City treasure hunt
The Madrid Treasure hunt requires team work, strategy and communication to complete the challenges while exploring and discovering the city's secrets.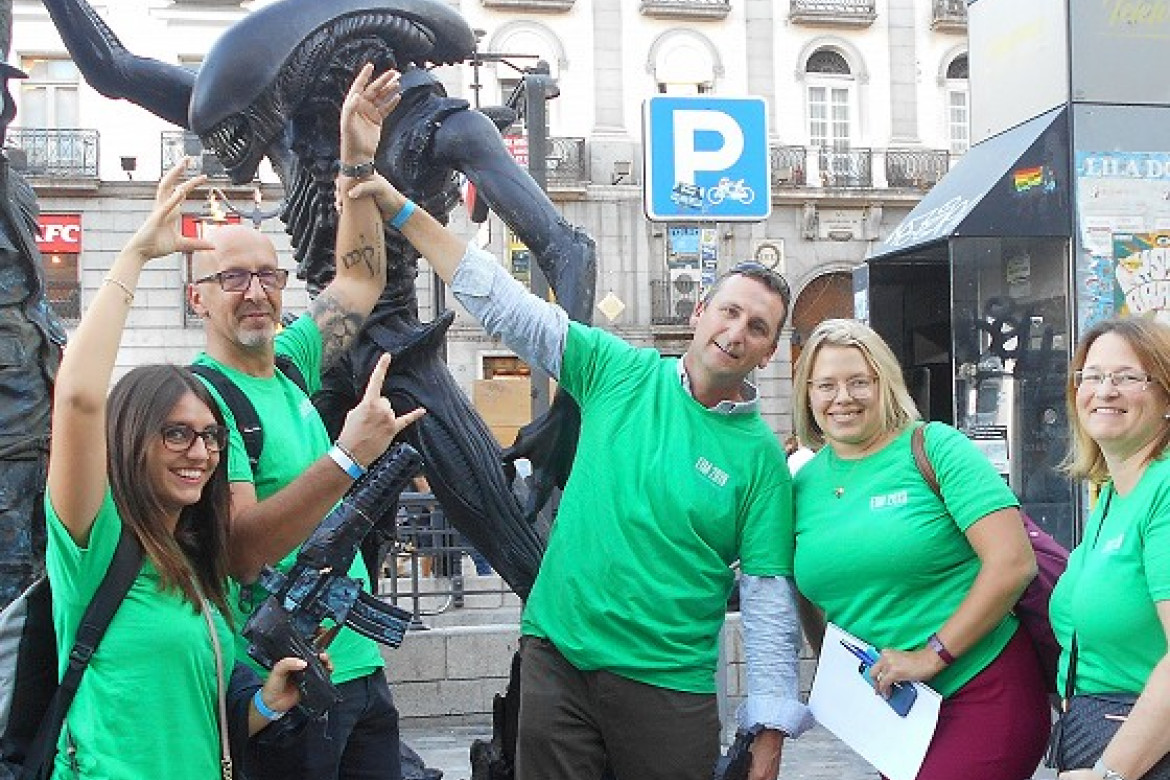 The Madrid City Treasure Hunt is a unique and exciting activity that combines adventure, culture, and collaboration.
Designed for corporate clients, this interactive challenge is more than just a team-building exercise; it's an opportunity to immerse your team in the rich history, culture, and charm of Spain's capital city. The activity is designed to fit the time and location requirements of the client.
The group is divided into teams, with the aim of fostering collaboration among team members who might not often work together. This can be done by us or the company in advance. Our friendly guides welcome you and give a briefing on the activity, including safety guidelines, and the treasure hunt's rules.
The teams are armed with a roadbook, maps, a camera, and a sense of adventure as each one sets off to explore Madrid's iconic landmarks, hidden gems, and historic neighbourhoods. The treasure hunt leads participants to discover the city's secrets, from the grandeur of the Royal Palace to the charming streets of the historic centre.
Along the way, teams encounter a series of challenges that require problem-solving, creativity, and effective communication. These tasks are designed to boost team spirit and reveal each team member's unique strengths. After all teams have successfully completed the activity, the winning team is declared and prizes are awarded
Let's get started
Get in touch today to start your adventure with a free quote for this activity.
We recommend
You might also like these activities
Top pick