Graffiti Workshop
Looking to inject a dose of creativity and collaboration into your corporate event in Madrid? Look no further than the Madrid Graffiti Workshop, a dynamic and engaging activity that promises to inspire your team.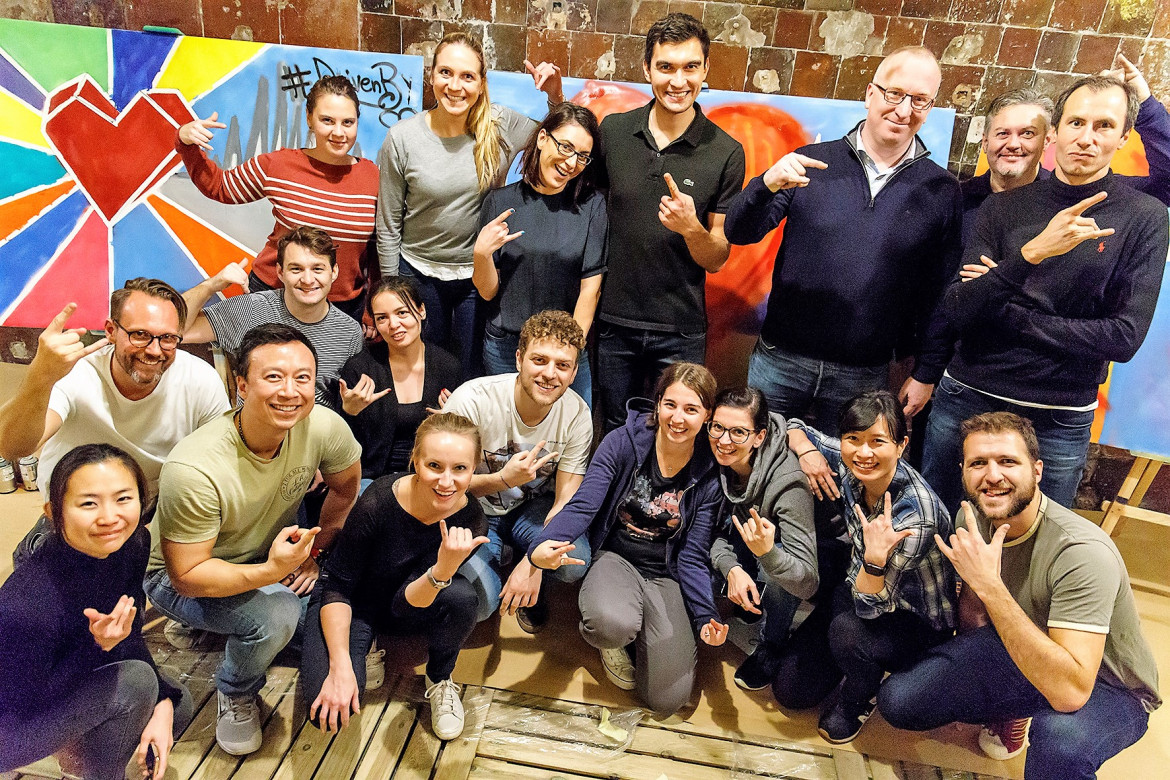 The Madrid Graffiti Workshop is not just about spraying paint; it's a journey into artistic expression, teamwork, and innovation.
In a private venue, participants have the opportunity to work together to create their own graffiti masterpiece under the guidance of a skilled local graffiti artist.
This dynamic activity serves as a powerful tool for team building. It encourages communication, creativity, and collaboration, as your team members collectively brainstorm ideas, design their graffiti, and execute their vision on a designated huge canvas. Each individual brings their unique perspective to the project, fostering an environment where innovation and cooperation thrive.
Madrid Adventure takes care of all the logistical details, from providing high-quality art supplies, materials, to a suitable location. Our experienced facilitators ensure that everyone feels comfortable and confident in their artistic endeavors, making this a perfect team-building activity for people of all artistic skill levels.
Let's get started
Get in touch today to start your adventure with a free quote for this activity.
We recommend
You might also like these activities
Top pick

Top pick