City Bike Tour
The Madrid city Bike Tour is an invigorating team building activity for your corporate clients in the heart of Madrid. The tour is an exciting and memorable experience of the beautiful city.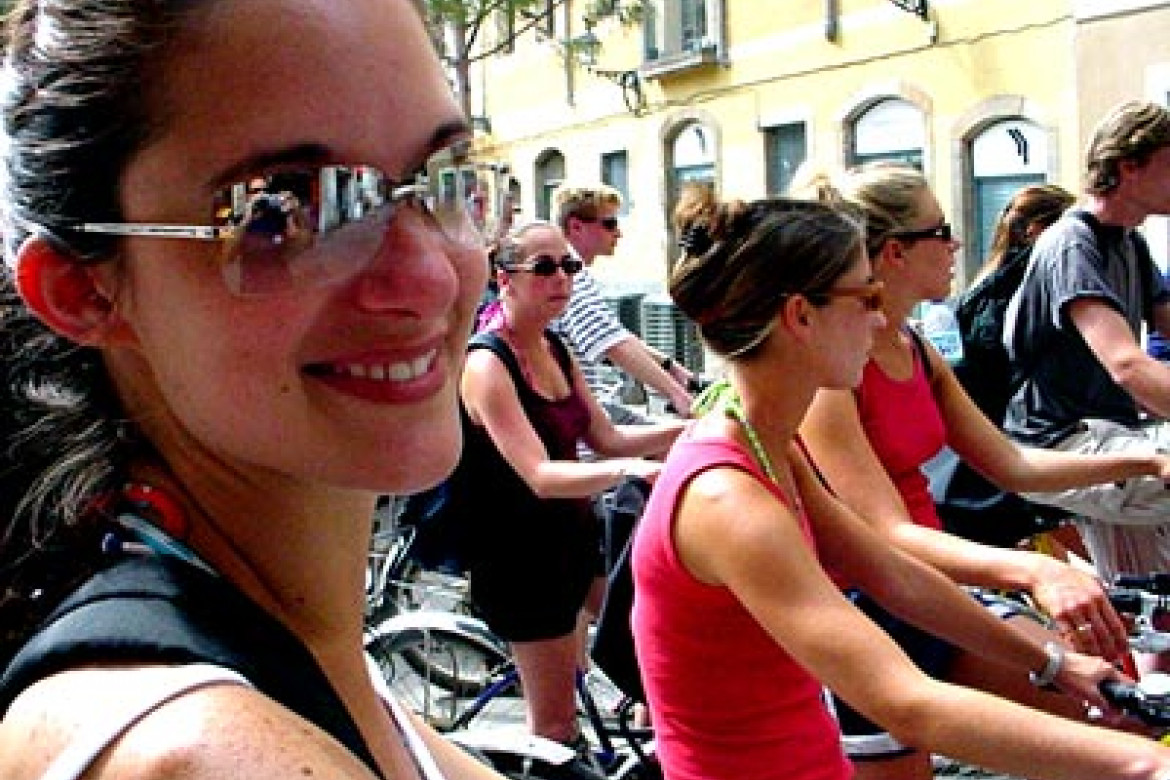 The Madrid City Bike Tour is a carefully crafted team building activity that allows your corporate clients to explore the vibrant streets, historical landmarks, and breath-taking parks of the Spanish capital.
All while fostering collaboration and camaraderie among your team. The adventure begins as your group gathers at our centrally located meeting point, where our friendly and experienced guides will provide everyone with bicycles and safety gear. Participants will then embark on a journey that takes them through the iconic streets of Madrid, from the majestic Puerta del Sol to the stunning Royal Palace, and from the bustling Mercado de San Miguel to the serene Retiro Park.
Throughout the tour, our guides will facilitate engaging team-building activities, challenges, and trivia, all designed to encourage effective communication, problem-solving, and trust among your corporate clients. These activities are not only fun but also tailored to enhance collaboration and strengthen your team's bonds.
As your group pedals through the picturesque streets of Madrid, they'll discover the city's rich history, culture, and art, all while experiencing the thrill of teamwork and shared accomplishment. Our bike tour provides a dynamic and interactive way to explore the city while building lasting connections among your corporate clients.
At Madrid Adventure, we take care of every detail, ensuring a seamless and unforgettable experience for your team. Whether you're looking to motivate your staff, strengthen relationships with clients, or simply enjoy a day of adventure, our Madrid City Bike Tour is the perfect choice. Join us for a one-of-a-kind team-building adventure and discover the magic of Madrid, one pedal stroke at a time.
Let's get started
Get in touch today to start your adventure with a free quote for this activity.
We recommend
You might also like these activities
Top pick