Madrid building challenge
The Madrid building challenge is a way of fostering Team Building through Architectural Creativity. This innovative activity aims to promote cohesion and creativity among corporate clients while exploring the architectural beauty of Madrid.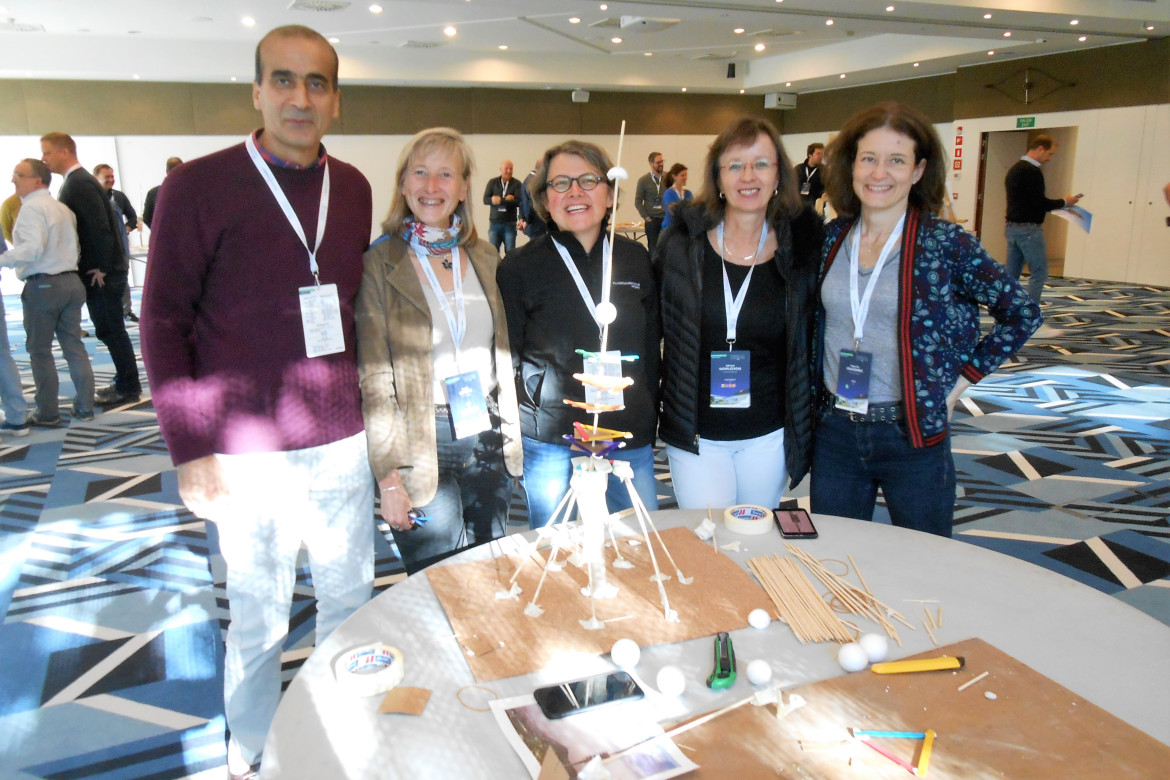 The Madrid building challenge is a great team building activity.
Participants are welcomed to a fascinating venue where they are greeted with a selection of materials such as cardboard, glue, other materials and a plethora of decorative elements. Guided by experienced facilitators, attendees are encouraged to work together to envision and construct their own Madrid-inspired buildings. This hands-on, creative task not only fosters collaboration but also taps into participants' problem-solving skills, fostering a sense of accomplishment as they witness their designs come to life.
The activity also serves as a metaphor for corporate teamwork, highlighting the importance of effective communication, cooperation, and shared goals. Each team will have the opportunity to showcase their architectural marvels, sparking lively discussions about their inspiration and the unique features of their designs. It's a fantastic way to strengthen interpersonal relationships and improve team dynamics.
The Madrid building design using day to day materials is not only a fun and interactive experience but also a chance to appreciate the city's rich architectural heritage. Participants will be inspired by Madrid's iconic landmarks, from the historic Royal Palace to the modernist marvels like the Cuatro Torres Business Area. By combining these influences, participants can create imaginative, sustainable, and striking structures.
Madrid Adventure ensures that every corporate team building experience is tailored to meet the unique needs and objectives of each client. Through this architectural challenge, teams will forge stronger bonds, enhance their problem-solving abilities, and leave Madrid with unforgettable memories and a newfound appreciation for the city's architectural beauty.

Let's get started
Get in touch today to start your adventure with a free quote for this activity.
We recommend
You might also like these activities
Top pick