Gastronomy Treasure Hunt
The Gastronomy Treasure Hunt is a team Building activity in Madrid that offers a unique and unforgettable team-building experience exploring food and wine in the heart of the Spanish capital.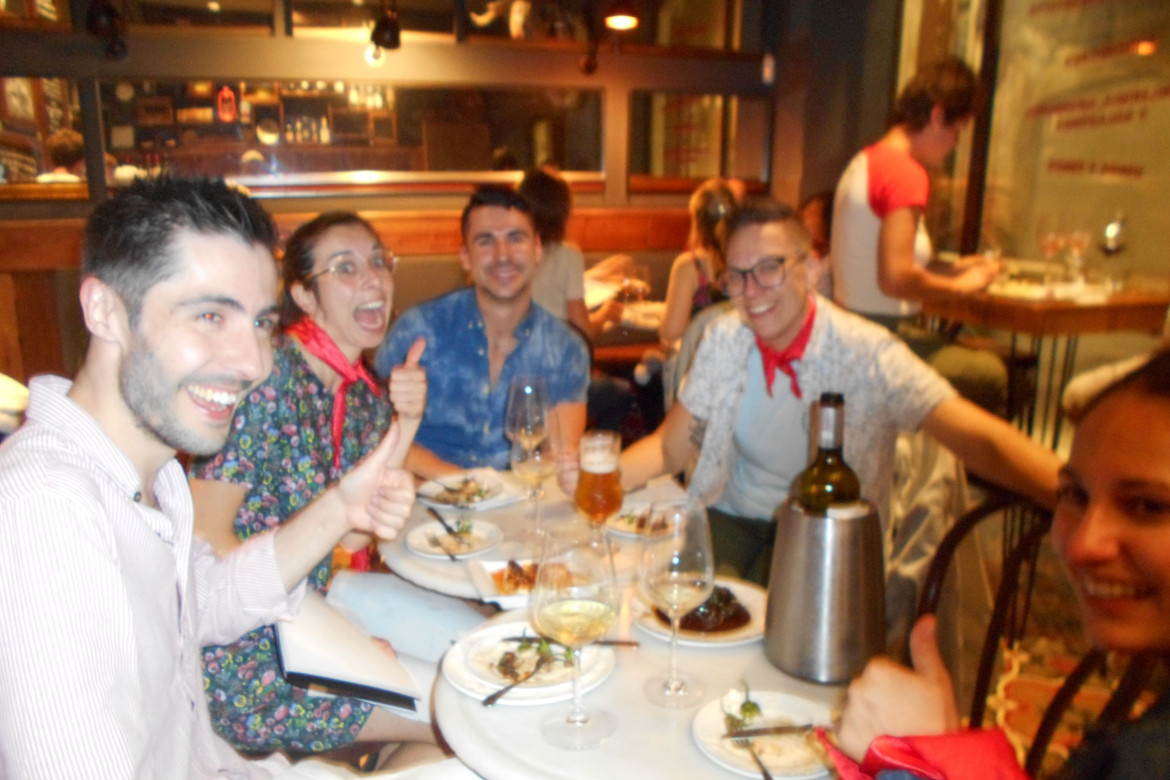 The Madrid Gastronomy Treasure Hunt is an exciting and delicious way to foster teamwork, boost employee morale, and create lasting memories for corporate clients.
The adventure begins when your team gathers at a picturesque location in Madrid's historic centre. Here, they are divided into groups and presented with a personalized roadbook and a list of clues. Teams embark on a culinary journey through the city, exploring its rich gastronomic heritage and uncovering hidden gems.
As they navigate the bustling streets, your colleagues will encounter a myriad of challenges that encourage communication, creativity, and problem-solving. Each clue leads them to a new culinary treasure - a tapas bar, a traditional bakery, a charming café, or a bustling market. Along the way, participants will sample iconic Spanish dishes.
The excitement builds as teams collect stamps from each food stop, earning points for their culinary conquests. To ensure a competitive edge, additional challenges, such as food trivia and cultural quizzes, keep everyone engaged. The event is not just about indulging in exquisite Spanish cuisine but also learning about the city's rich culinary history.
The "Madrid Gastronomy Treasure Hunt" is designed to accommodate diverse groups and skill levels. It encourages collaboration and camaraderie, fostering a sense of unity and shared achievement. The experience culminates with a celebratory awards ceremony, where the winning team is crowned the "Gourmet Explorers of Madrid."
Let's get started
Get in touch today to start your adventure with a free quote for this activity.
We recommend
You might also like these activities
Top pick

Top pick