GPS Treasure Hunt
A novel Teambuilding activity with tablets. A way to explore Madrid while completing challenges with our innovate GPS Treasure Hunt activity.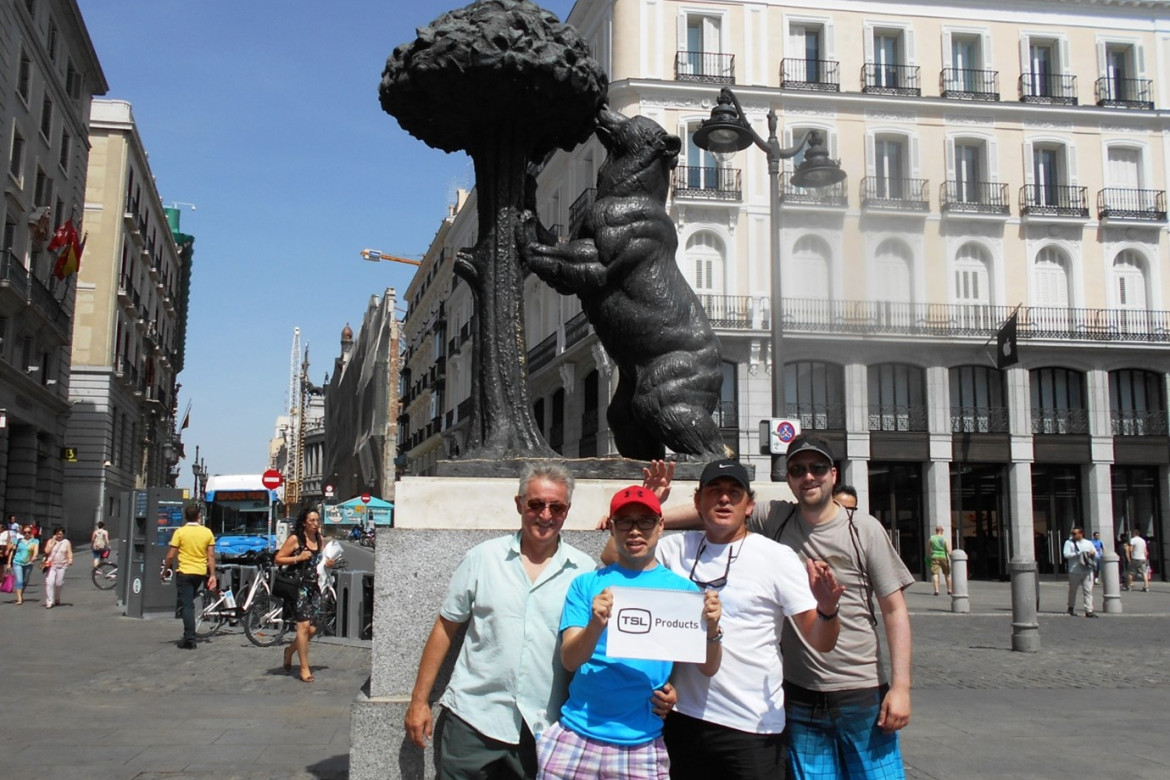 The Madrid GPS Treasure Hunt is an innovative corporate event that combines adventure, exploration, and teamwork, making it the perfect choice for companies looking to foster camaraderie and collaboration among their employees.
As teams gather in the bustling streets of Madrid, they are equipped with an iPad that will lead them on an exciting journey throughout the city. The objective? To unravel the mysteries hidden within Madrid's historical landmarks, quaint neighbourhoods, and bustling plazas. This engaging and challenging activity encourages participants to rely on their problem-solving skills, communication, and creativity as they work together to decipher clues and complete tasks.
The Madrid GPS Treasure Hunt provides an excellent platform for team members to bond, collaborate, and learn more about their colleagues outside the office environment. Teams must strategize, delegate responsibilities, and navigate through the charming streets and iconic landmarks, all while racing against the clock.
Madrid Adventure's professional facilitators are there to guide and support each team, ensuring that the event is not just a fun adventure but also a valuable experience. The activity can be customized to suit different group sizes and goals, making it suitable for various corporate clients, from small start-ups to large multinational organizations.
Let's get started
Get in touch today to start your adventure with a free quote for this activity.
We recommend
You might also like these activities