Paintballing
The Madrid Paintballing Team Building Activity, is a dynamic and exhilarating experience that leaves a lasting impression on corporate clients seeking both camaraderie and excitement.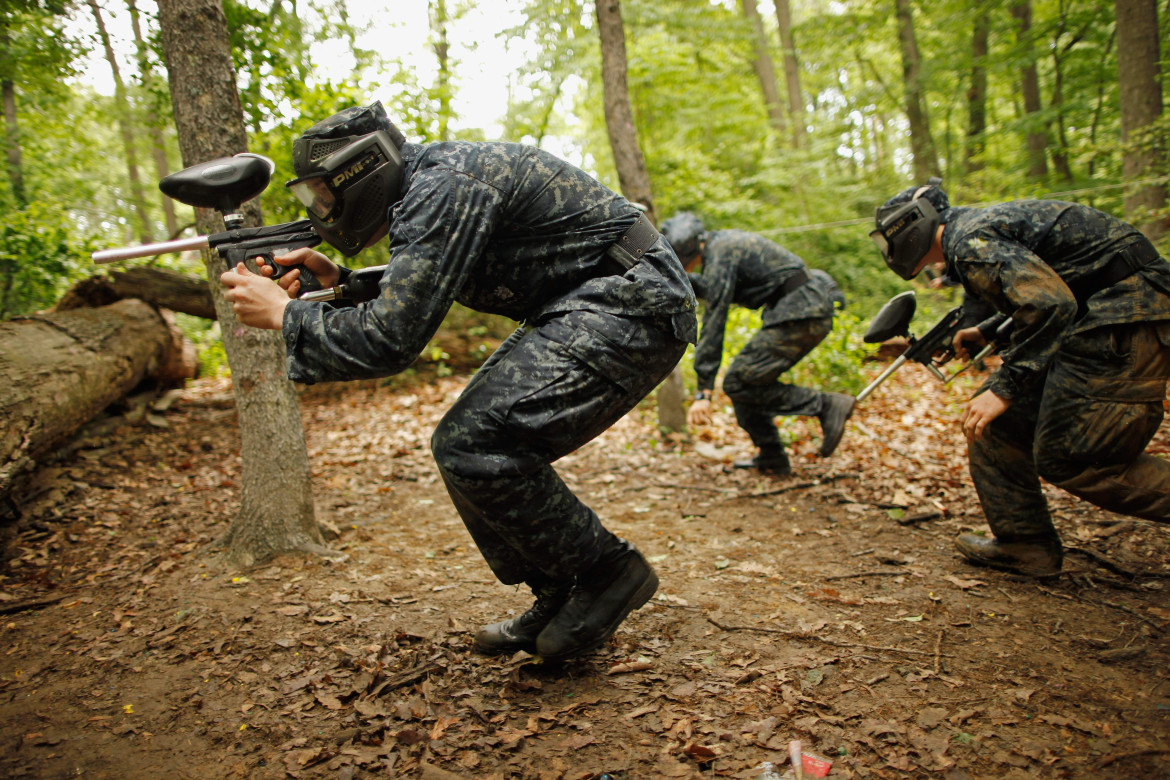 The paintballing activity is located in the scenic outskirts of Madrid, our state-of-the-art paintball facility offers a natural and adrenaline-packed setting for teams to bond, strategize, and compete in a fun yet challenging environment.
This high-octane activity serves as an ideal platform for fostering teamwork, communication, and leadership skills among your employees.
The professionally trained instructors ensure a safe and enjoyable experience for all participants, regardless of their prior paintballing experience. We provide top-quality paintball equipment and maintain the highest safety standards to guarantee a memorable day of adventure.
Madrid Paintballing Team Building Activity Highlights:
Team Collaboration: The paintball battlefield challenges teams to work together, promoting cooperation and effective communication.

Leadership Development: Participants have the opportunity to take charge in various game scenarios, fostering leadership skills and decision-making abilities.

Strategy Building: Paintball requires strategic planning and execution, encouraging critical thinking and problem-solving.

Stress Relief: Corporate life can be stressful, and paintball provides a thrilling release that allows employees to relax and unwind.

Memorable Bonding: Shared experiences create lasting memories, helping employees connect on a personal level beyond the office.

Customized Packages: Madrid Adventure offers tailored packages to meet your team's specific needs and goals, ensuring a unique and rewarding team building experience.
Whether you're a small startup or a multinational corporation, Madrid Adventure's Paintballing Team Building Activity is an exciting and effective way to enhance employee morale, teamwork, and overall job satisfaction.
Let's get started
Get in touch today to start your adventure with a free quote for this activity.
We recommend
You might also like these activities
Top pick