Filming Commercials
The Filming Commercials activity combines creativity, collaboration, and excitement to strengthen bonds within your team while exploring the dynamic world of commercial production.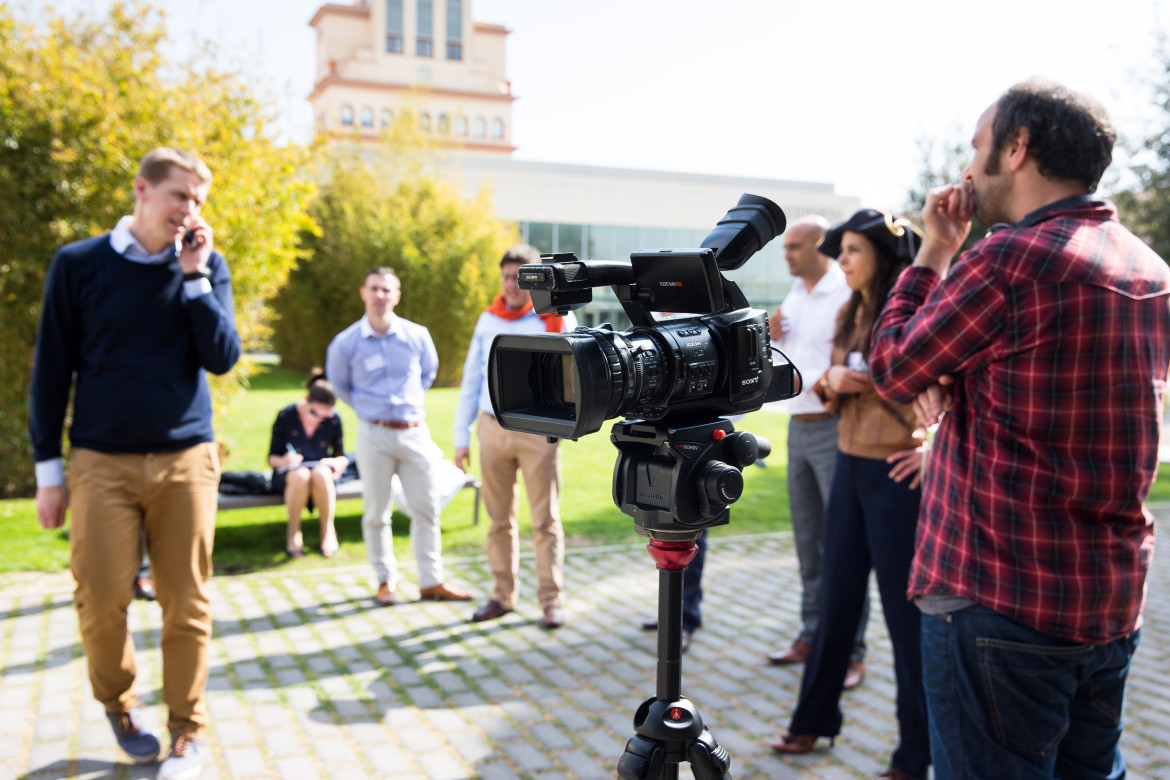 The filming a commercial activity is a thrilling experience that kicks off with a briefing in a central Madrid location and participants are divided into teams.
Each team is tasked with creating a captivating commercial for a fictional product, providing an opportunity for creative minds to shine. Whether you're role is the marketing expert, screenwriter or an aspiring actor, there's a role for everyone in this team activity.
Teams embark on a captivating journey through Madrid's iconic landmarks, picturesque streets, and charming neighbourhoods, scouting for the ideal locations to shoot their commercials. This city provides the perfect backdrop for creativity to flourish, as teams can incorporate the rich culture, history, and energy of Madrid into their productions.
The teams are supported by professional cameramen who share their expertise and provide guidance throughout the activity. Madrid Adventure provides the filming equipment, ensuring that each team can produce a commercial that's ready for prime time. The experience culminates with a screening of the commercials, where teams come together to watch their creative visions brought to life.
Madrid Filming Commercials is more than just a team-building activity; it's an opportunity for your corporate group to bond, express their creativity, and explore the captivating city of Madrid. The memories created during this experience will foster lasting connections and leave your team inspired and motivated.
Let's get started
Get in touch today to start your adventure with a free quote for this activity.
We recommend
You might also like these activities