Madrid Olympic Games
The Madrid Olympic Games event is designed to foster teamwork, communication, and friendly competition among corporate clients, making it a perfect choice for companies seeking to strengthen their bonds and improve their team's dynamics.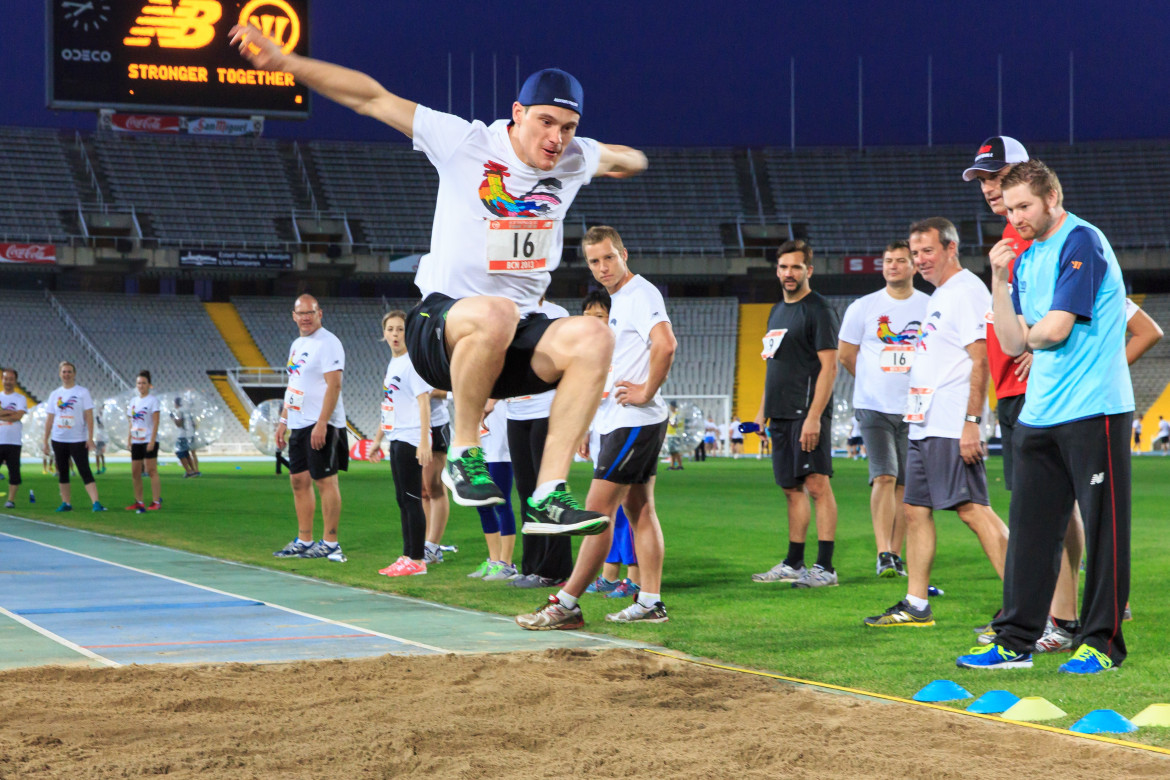 The Madrid Olympic games is a unique team-building experience combines the spirit of the Olympic Games with the rich cultural heritage of Madrid.
Participants will have the opportunity to engage in a series of fun and challenging activities. The event is custom-tailored to meet the specific needs and objectives of your team.
Our "Madrid Olympic Games" include a variety of engaging challenges that the group can choose from, such as a relay races, volleyball, the sack race, long jump, three-legged race, bubble football and relay tennis. However, we can also offer more tactical challenges such as the spiders web, tower building, giant Jenga and the waterpipe. As such, there will be an opportunity to test both physical and mental capacities and skill. These activities are carefully crafted to encourage collaboration, problem-solving, and effective communication, all while suitable for the needs of the group.
The Madrid Olympics is an extremely flexible event and can be catered towards very large groups with the amount of activities on offer. In addition, the event can be taken to many different locations across Madrid based on the needs of your group. We also welcome the input of your company or group as to which exact games that will be played on the day, as to make sure the balance of events is correct and is catered to what you desire.
Corporate groups or companies will enjoy this event due to the flexibility and enjoyment that workers will get out of the activities. It will also allow the ideal opportunity to blow off steam and enjoy around business meetings or conferences that may have taken place.
Let's get started
Get in touch today to start your adventure with a free quote for this activity.
We recommend
You might also like these activities
Top pick

Top pick